Solar and Roof Tiles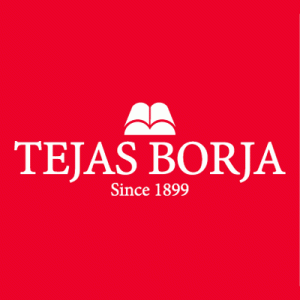 With solar technology designed to blend seamlessly into your roof and innovative inkjet printing that can achieve a range of finishes in amazing definition, Tejas Borja genuine imported European ceramic roof tiles allow you to achieve the look of a range of materials with all the technical advantages of classic ceramic tiles.
SOLAR Roof Tiles
Harvest clean energy without compromising aesthetic. Tejas Borja SOLAR roof tiles are perfectly integrated into flat tile roofs from the Tejas Borja "Flat" range.
Ceramic Roof Tile
SOLAR FLAT-5XL
MONOCRYSTALLINELarge-format flat roof tile with integrated solar energy system on the ceramic support for perfect integration into the roof.
Roof Tile
SOLAR FLAT-10
CIGSSOLAR roof tile with CIGS technology, the most effective in terms of shading, high efficiency and environmentally friendly.
FLAT-5XL

An example of the innovation and technological development in ceramic roof tiles. The largest ceramic tile in the world.

FLAT-10

A new generation of flat tiles now lighter and with greater definition. Suitable for roofs and facades.
---
BorjaJET
Inkjet technology in ceramic roof tiles
Exclusive to Tejas Borja, this innovative high-definition digital printing system can create finishes never before used on ceramic roof tiles, reproducing textures as varied as slate, wood, stone, marble, and oxide. With BorjaJET's revolutionary technology, you can achieve the aesthetic of nearly any material while creating a durable, traffic-safe roof with lower maintenance needs, total fire resistance, and all the technical and environmental benefits of ceramic tiles.

Finish Options for Flat Roof Tiles Include:
Irish Green Slate
Paris Ochre Slate
Nepal Orange Slate
Denver Iris Stone
Denver Gold Stone
Austin Gray Stone
Sidney Graphite Cement
Roma Dark Marble
Tokyo Copper Oxide
Weathered Cedar Wood
Toronto Oak Wood
Leon Matte
Natural Black
Graphite
Mid Gray
Chocolate