Windham Ridge
Genest Windham Ridge Flagging has a riven faced texture which simulates natural stone. Each of the large scale pieces offer designs that are only found in natural stone pavements. Create a patio or walkway with the look of natural stone without the inconsistent thickness. Windham Ridge Flagging comes in four blended colors that may be used on their own or mixed together to match any of the colors in your landscape.
NOTE: Do not use a vibratory plate compactor when installing Windham Ridge Flagging. Product is not intended for use in driveways or other vehicle applications.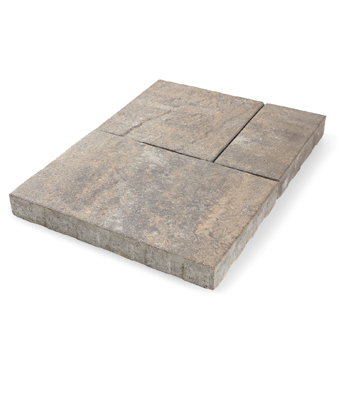 WHERE TO BUY
PRODUCT GUIDE
RESOURCES
Product Information
60MM Product Information

Sq. Ft per pallet

114.73 sq ft

Sq. Ft per layer

10.43 sq ft

* All three sizes are together on one pallet.