Fire Pit Accessories

Stainless Steel Fire Pit Screen – Round or Square
Fire pit screens are an essential aid in the safe enjoyment of your backyard fire pit. Constructed of heavy-duty stainless steel for long lasting beauty, the screens help to contain the fire while adding to the overall look of the fire pit design.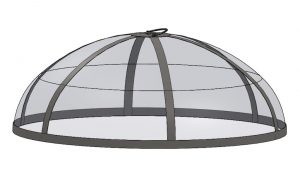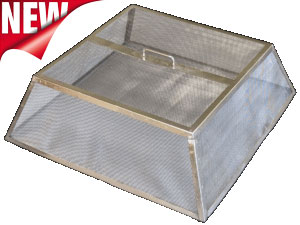 Fire Pit Poker / Lifters
These poker/lifters are specifically designed for tending to the fire in your backyard fire pit and strongly recommended for safely removing spark screens during periods of high temperature. 16" in length with a curved tip design to allow for easy fire pit access.

Heavy Gauge Steel Cooking Grate
Turn your fire pit into a BBQ grill with this cooking grate!