Kennebec Flagging
Kennebec Flagging has the same riven-faced texture as our popular Windham Ridge Flagging™ in an extra-large format. The larger stone sizes of this three-piece system offer a clean modern look for that grand entrance, striking pool patio, or majestic outdoor living room. When used in combination with Windham Ridge Flagging™ you can create even more interesting and dramatic design styles.
NOTE: Do not use a vibratory plate compactor when installing Kennebec Flagging. Product is not intended for use in driveways or other vehicle applications.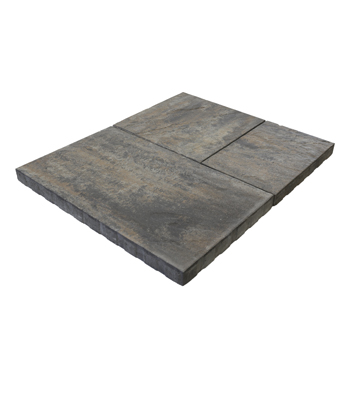 WHERE TO BUY
PRODUCT GUIDE
RESOURCES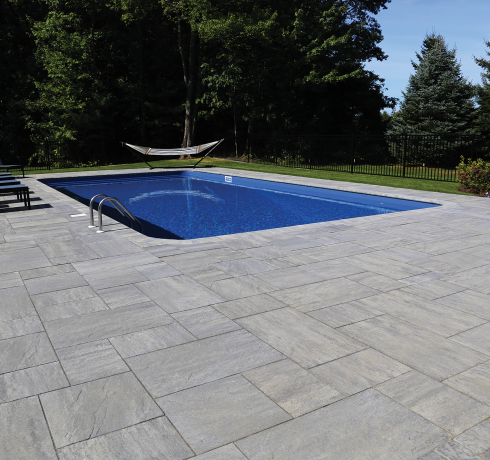 Product Information
60MM Product Information

Sq. Ft per layer

10.59 sq ft

* All three sizes are together on one pallet.