Baxter Stone Circle
Designed to work with the Baxter Stone, Grand Baxter, and more. One pallet will produce two 7′ circles or one 9′ 10″ circle (4 layers per 7′ circle).
Please allow some spacing between stones for laying styles. Spare stones are included in each pallet.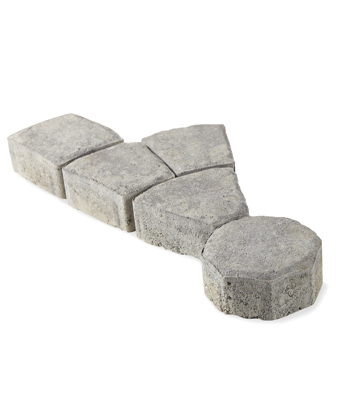 WHERE TO BUY
PRODUCT GUIDE
RESOURCES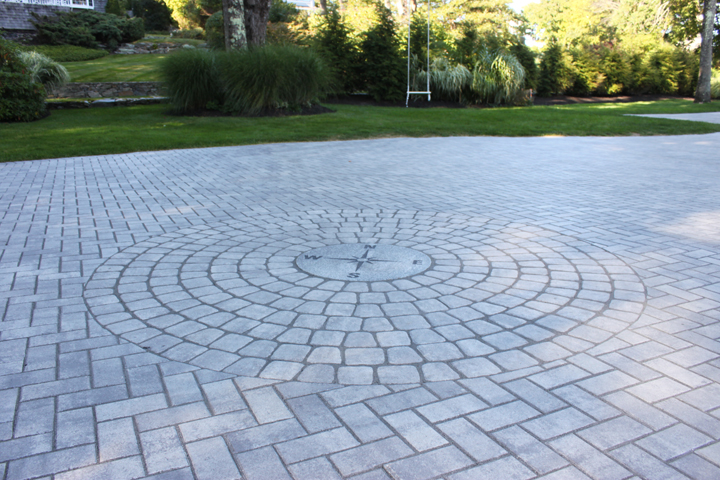 Product Information
Five Piece System

Sq. Ft per pallet

82.5 sq ft

Sq. Ft per layer

10.31 sq ft

* All five sizes are together on one pallet.
Center Piece
Large Wedge
Small Wedge
Square
Rectangle
Laying Styles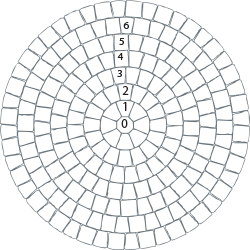 7 Foot Circle Layout
STARTING FROM THE CENTER: 7' Circle: Center: 1 center piece Ring 1: 8 large wedges Ring 2: 16 small wedges Ring 3: 24 small wedges Ring 4: 15 small wedges + 15 rectangles Ring 5: 18 small wedges, 9 rectangles + 9 squares Ring 6: 21 small wedges, 11 rectangles + 12 squares Ring 7: 24 small wedges, 24 squares + 1 rectangle 9' 10" Circle: Ring 8: 29 small wedges, 15 squares + 14 rectangles Ring 9: 32 small wedges, 17 squares + 16 rectangles Ring 10: 35 small wedges, 25 squares + 11 rectangles